I've been having fun creating the world's first animated 360 degrees Rube Goldberg Machine in 4K. It includes dominoes falling, balls rolling, anvils crashing, and a very flattening finale. It almost features a concertina solo.
The challenge with creating a narrative rather than a panoramic view is to keep the viewer looking in the right direction. I decided to use a Rube Goldberg machine to focus the action in a mostly linear direction. The viewer is of course free to look anywhere though!
Apart from the character animation, the entire movie is a MassFX physics simulation. It took several hundred simulations before everything finally worked. The sequence is entirely created in 3ds Max, rendered using the Redshift 3D render engine, and put together in After Effects with the Skybox plugin from Mettle.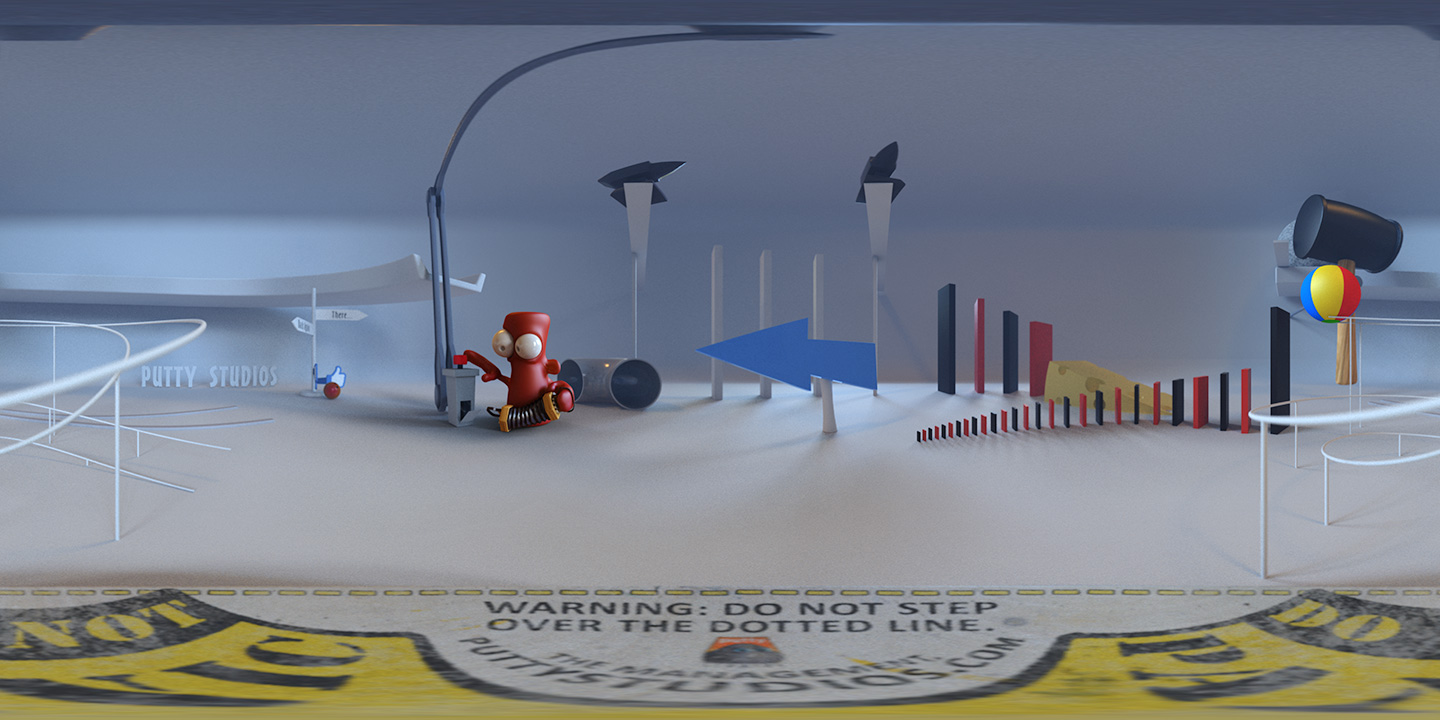 The unwrapped panorama